Re-watching every star wars movie
+
lack of desire to do something productive
+
a major love of fandom
+
a cheap pair of off-brand shoes and puff paint=
Kristin's fun adventure!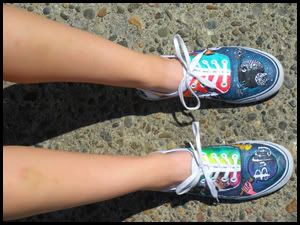 Shoe 1:



Darth Vader, Stormtroopers and the Death Star ALWAYS make for some sweet sneakers.

With this shoe the force is mmm.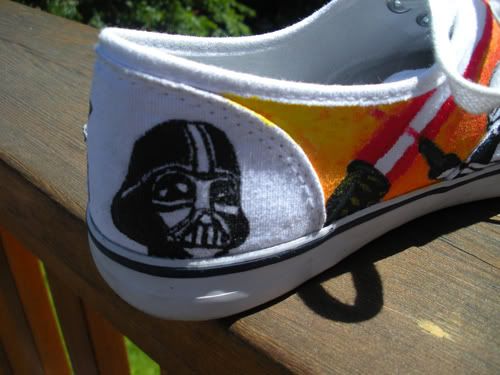 Shoe 2:



The picture didn't pick up the detail, but it looks better in person.


I had a lot of trouble with this section.


Sam did not come out well at all but I was very happy with Dean.